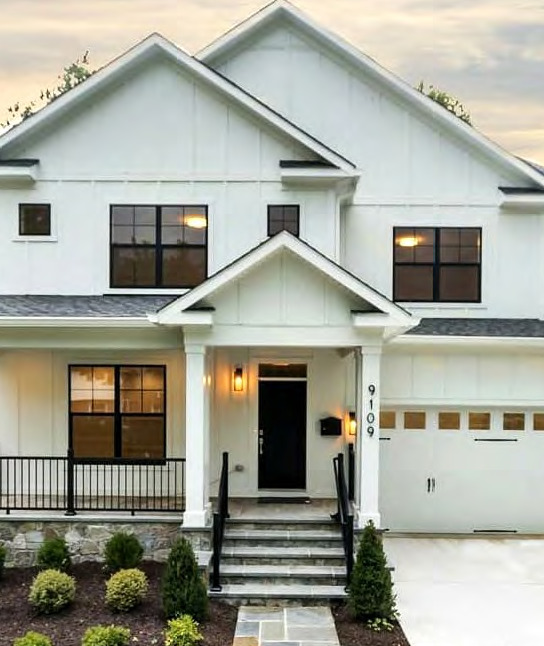 Tax season just ended not too long ago and you're thinking of ways you can invest your return–why not invest it back into your home? Whether you're planning to sell your home, or are just looking to increase your property value, investing your tax return in your home is a great investment. There are many different ways to increase your return on investment through upgrades and renovations, and today we're going to review several options . Prepare to enjoy a freshly renovated home and increased home value thanks to your tax return!
What is a Return on Investment (ROI)?
A return on investment, or ROI, is a measurement of how profitable a home or rental property is if you rent it month to month or decide to sell it. This number is generated as a percentage and tells the seller of the property how much they will make from selling the property. Your ROI percentage tells you how much you will profit from selling a property based on how much you've invested into it.
Why does ROI matter?
ROI shows what kind of return you can make on income-producing assets. Essentially, you can make a more informed decision on if a property is worth investing in by understanding how much the entirety of the home is worth. By knowing your property's value, you can make more informed decisions about rent or selling prices, ensuring you get the most out of your property.
How can I increase my ROI?
The two main ways you can increase your ROI is by performing upgrades and renovations to the property. There are a number of upgrades you can perform on the property, such as:
Replacing old windows and doors
Installing an awning
Installing a bay or bow window
Investing in good landscaping
Replacing the siding on your home
Installing new garage doors
Adding security storm doors
Replacing old roofing
Installing green utilities, like solar panels
Replacing old appliances
As you can tell from this extensive list, there are many ways you can invest in your home! If you invest in upgrading aspects of your home and renovating the home to add on new, beautiful features, then your home's ROI is sure to see a spike. The best part about your home's ROI is that you will see a return on your investment; by bettering your home, you can better your chances of making more money when you're ready to sell.
Why Upgrades Improve ROI
It makes sense that upgrading your home would improve your home's ROI percentage: by investing in home improvements, you are updating aspects of the property, making it newer, trendier, and more appealing. The more appealing a home is, the more likely it will sell for more money. You are getting a return on the investments that you put into the home because you are investing in the property itself, increasing its value with upgrades and renovations to make it newer, trendier, and safer.
How Precision can help
Precision celebrates its 38 years of experience! We are one of the only companies that can ensure professional quality and attention to detail. Our highly qualified technicians will ensure that you get your investment's worth with fast, yet precise installations. Not to mention we have a wide variety of styles to choose from, so your home can look exactly how you want it to. Don't wait until tax season has passed to invest in your home! Give us a call today!
About Precision Siding & Windows
Window technology has vastly improved over the years, with advances in frames, glasses and window operation. Precision Siding and Windows carries a wide range of window products for every price point. We can point you in the right direction and guide you to making a value-based decision. Ready to replace your home's windows? Call today at 816-524-8999 to set up a free, no-pressure estimate or visit our showroom in Lee's Summit to see the products for yourself.